FRIARS AYLESBURY BIG BIG TRAIN and THE FLAMING LIPS DATES POSTPONED
We hope you're doing well and keeping safe.
It will come as no surprise that the Big Big Train date scheduled for 16 July 2020 and the Flaming Lips date scheduled for 24 July 2020 will sadly have to be postponed due to the Covid19 emergency regulations on social distancing and mass gatherings.
The new dates have not been finalised yet but they will both be in 2021. We hope to have the new confirmed dates in the coming weeks.
Tickets already purchased will be valid for the new dates so we would be extremely grateful if you would hang on to your tickets. Friars Aylesbury is really struggling at the moment as are all sectors of the live music industry and hanging on to your tickets would really help us survive. (which we're determined to do). If that's not possible please contact the ticket agency where you bought the tickets.
The next Friars Aylesbury date will be The Damned on 2nd November.
Like you, we can't wait for live music to start again.
Until then, take care and stay safe
Friars Duck
MESSAGE FROM THE CAPTAIN - THE DAMNED AT FRIARS AYLESBURY POSTPONED UNTIL 2 NOV
Captain Sensible Here …
We're absolutely gutted that we won't be able to play Friars on 18 May due to this bloody CV19. Like everyone else we've had to postpone the date. The new date will be Monday 2 November. Hopefully by then we'll be back to normal…..
Your tickets will be valid for the new date. If you can hang on to them that would be great as it would really help us and Friars. If that's not possible, please contact your point of purchase.
We're looking forward to playing Friars again. It's been too long.
Here's a photo of the last time we played. (Must dig out those cricket pads)
Photo credit Mark Jordan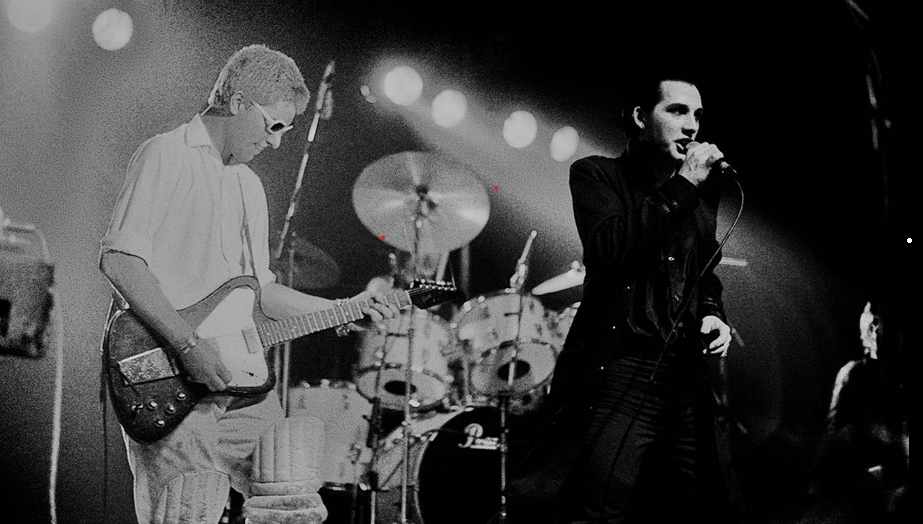 Aylesbury Waterside Theatre
Waterside Box Office Telephone: 0844 871 7607
www.atgtickets.com www.ticketmaster.co.uk www.seetickets.com
Friars Aylesbury presents one of the most requested, influential, pioneering and legendary bands from the British punk era.
The Damned were the first UK punk band to ever release a single, 'New Rose' in 1976, and an album, 'Damned Damned Damned' in 1977. They were also the first UK punk rock band to tour USA. They have had nine top forty singles 'Love Song' and 'Smash it Up' (1979), 'Grimly Fiendish', 'The Shadow of Love' and 'Is it a Dream?' (1985), their biggest hit 'Eloise' which reached No 3 and 'Anything' (1986), as well as 'Gigolo' and 'Alone Again Or' in 1987. Their biggest album was undoubtedly 1985's 'Phantasmagoria' produced in New York by Toni Visconti.
The Damned have only played Friars Aylesbury once before, on 1 Dec 1979, but it is remembered as one of the best Friars gigs ever. It was with the original line-up of singer Dave Vanian, guitarist Brian James, bassist Captain Sensible and drummer Rat Scabies. The band had many break-ups and periods of key members not being present in the band with Rat Scabies finally leaving the band in 1995.
For this 2020 Friars gig the band will be Dave Vanian (vocals), Captain Sensible (guitar), long time bass player Paul Gray (who originally joined the band in 1980) and Monty Oxymoron on keyboards who joined the band in 1996. There will also be a top secret new drummer (?).
From their first gig in July 1976 supporting The Sex Pistols at the 100 Club, The Damned have had a long and notorious career with involvement along the way from Chrissie Hynde, Lemmy, Nick Mason and Culture Club's Jon Moss amongst many others.
This will be a long overdue Friars homecoming for one of the most exciting and influential bands of the past forty years.
Friars Aylesbury presents
From Oklahoma City USA
THE FLAMING LIPS
FRIDAY 24 JULY 2020
Aylesbury Waterside Theatre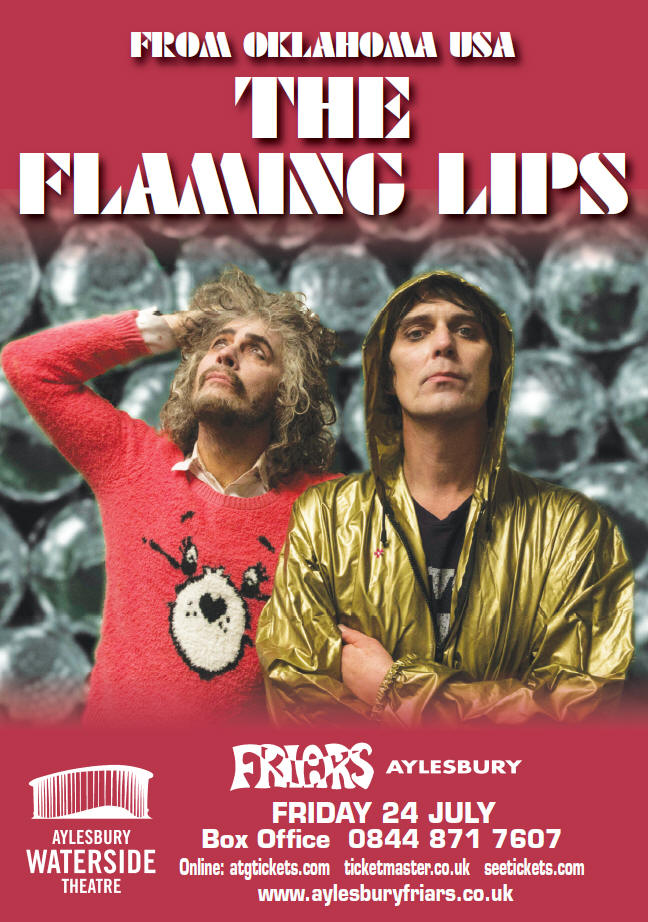 Tickets available this Friday 31 January 10.00am from Waterside Box Office Telephone: 0844 871 7607
www.atgtickets.com www.ticketmaster.co.uk www.seetickets.com
Friars Aylesbury is excited and honoured to present one of the most influential American bands of the past 20 years.
This is one of only four UK concert dates the band will be playing this year in addition to two festival dates. The other concert dates will be Liverpool, Leeds and Bexhill-on-Sea.
Formed in 1983 The Flaming Lips released several highly acclaimed EPs and albums on the independent Restless label before signing to Warner Brothers in 1992. They released their classic breakthrough album 'The Soft Bulletin' in 1999 which NME voted 'Album of the Year'. This was followed by their 2002 album 'Yoshima Battles the Pink Robots' which many regard as their finest work. In February 2007, they were nominated for a BRIT Award for "Best International Act". The group has won three Grammy Awards, including two for Best Rock Instrumental Performance. They were placed on Q magazine's list of the "50 Bands to See Before You Die" in 2002.
The Flaming Lips biggest singles have been The Golden Path (with Chemical Brothers), 'Yoshima Battles the Pink Robots Part 1' and 'Do You Realise' which many regard as one of the most important tracks ever recorded.
Regarded as pioneers in alternative rock, psychedelic rock, post-punk and experimental rock this July date will feature the band's founding members Wayne Coyne on vocals, guitars, keyboards and theremin, and Michael Ivins on bass, keyboards and backing vocals, alongside Steven Drozd (guitars, keyboards, bass, drums &, vocals), Derek Brown (guitars, keyboards, percussion & vocals), Jake Ingalls (Keyboards & guitars), Matt Duckworth Kirksey (drums, percussion, keyboards &vocals) and Nick Ley (percussion, drums & samples).
The Flaming Lips are big supporters of record shops and the annual record store day. On Record Store Day, April 22, 2017, the Flaming Lips released Onboard the International Space Station Concert for Peace, a re-recording of seven tracks from their album 'Oczy Mlody' in a faux live setting.
The band's most recent studio album, King's Mouth, was released on April 13, 2019 for Record Store Day. Mick Jones of The Clash and Big Audio Dynamite narrates the album; Wayne Coyne said of Jones that "he's on almost every song... it really is quite unbelievable."
THURSDAY 16 JULY 2020

+ LAZULI
Emerging prog giants BIG BIG TRAIN and LAZULI (from France) will play Friars Aylesbury for the first time on 16 July 2020.
Remaining tickets on sale from Waterside Box Office ATG Tickets (atgtickets.com), See Tickets (seetickets.com) or Ticketmaster (ticketmaster.co.uk) or ATG by phone 0844 871 7607.
BIG BIG TRAIN and LAZULI – SPEARHEADING THE NEW WAVE OF PROG
Prog bands take a long time to come to fruition. Both Big Big Train and Lazuli have been around for a while, slowing building a dedicated following with their exciting and inspirational music. Like Steve Hackett's staggeringly good performance on 2 November and Camel who played Friars in 2018, both of these bands have an astonishing level of musicianship. It's brilliant that these two bands will be playing Friars – bands that have never played Friars before – or have they?
The one connection with the 50 year history of Friars Aylesbury is Big Big Train's Dave Gregory who played lead guitar with XTC from 1979 – 1999. Looking back XTC were one of the true pioneer pop-punk bands of that era. Dave played on their legendary Drums and Wires album (79), Black Sea (80), English Settlement (82), Mummer (82), The Big Express (84), Skylarking (86), Oranges & Lemons (89) and Nonsuch (92). XTC's singles 'Making Plans for Nigel', 'Senses Working Overtime', 'Sgt Rock is Going to Help Me' and 'Dear God' will be played forever.
Dave guested on Big Big Train's album 'The Underfall Yard' in 2009 and joined the band officially in 2011. The current band line-up is founder Greg Spawton (bass/keyboards), Nick D'Virgilio (drums), Rachel Hall (violin/vocals), David Longdon (vocals/flute/keyboards/guitar), Danny Manners (Keyboards/bass) and Rikard Sjoblom (keyboards/guitars). Until 2009 Bournemouth based BBT were active as a mainly studio project led by Spawton and released 12 studio albums and 3 EPs. They performed their first gigs in 17 years in 2015 at King's Place London which was awarded 'Event of the Year' by Prog magazine. Since then the band have been playing larger and larger venues. Their 2019 album 'Grand Tour' came flying in to the UK Top 40 and was voted 'Album of The Year' by Prog Magazine.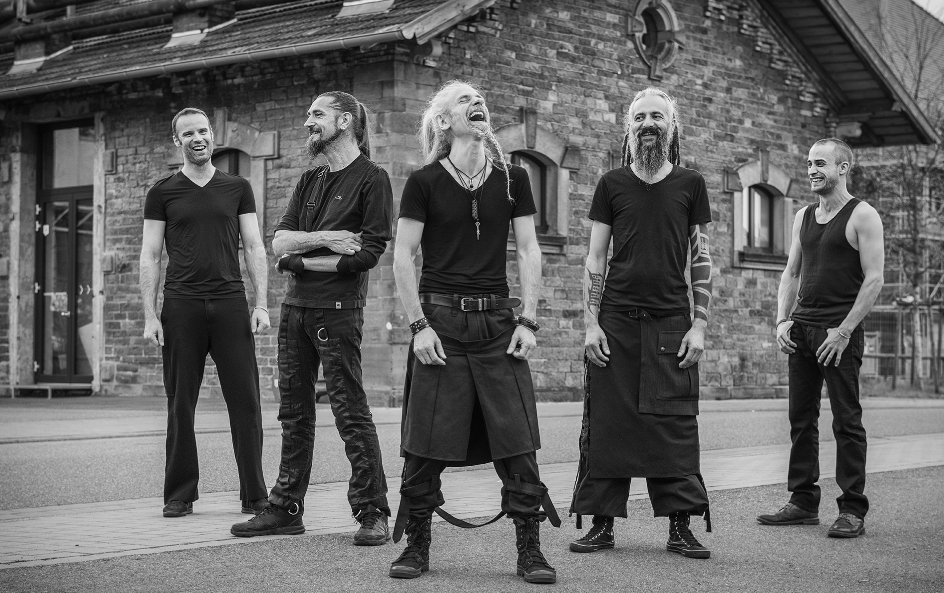 Lazuli were formed in 1998 and come from the South of France. Somewhere between rock, prog, world music, poetry and travel the music of Lazuli visits new territories with an unusual instrumentation: Marimba, French Horn, drums, percussion, guitars, vocals and a unique instrument created by Claude Leonetti – The Leode. For Lazuli, songs are canvases on which they mix colours to paint their own world. Lazuli have toured with Aylesbury legend Fish. Fish guitarist and local legend Robin Boult says that they are sensationally good and remain very French even in their playing. Expect a mass marimba solo at the end of the set.
Wow, that Steve Hillage and Gong gig was amazing - galleries from that gig and the other Friars gigs this year by clicking the relevant poster.
Sign up to the newsletter (link above) for all the latest gig news etc
| | | |
| --- | --- | --- |
| | | |
| | | |
HEROES....JUST FOR ONE DAY
The statue was unveiled on Sunday March 25th to a large crowd, a large audience watching live online and covered by local and national media. This was followed by an amazing gig featuring local heroes Marillion, Howard Jones, John Otway and the Dung Beatles.
To see the statue live, there is a dedicated webfeed here
Full gallery here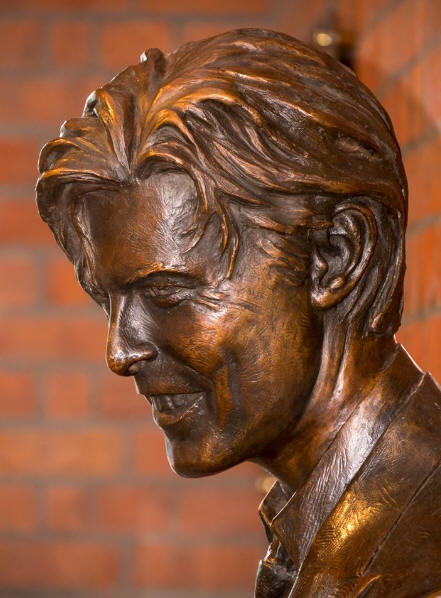 Full gallery from Erasure gig here

The Thin White Book now available to purchase

At last it's here!

The Thin White Book - A History of David Bowie and Friars Aylesbury is now available here from the Friars Aylesbury online shop - link above in menu or click this link. goo.gl/D6LbGf

If you are in the Aylesbury area you can also purchase the book from Rocky & Kook or Aylesbury Music, both in Temple Street, Aylesbury or Deco Audio/Vicious Squirrel in Kempson Close, Aylesbury (Avoids P&P charges).