"Memories are everything apparently, and I have only great ones of the fabulous Friars." David Bowie, February 28th 2014
Friars Aylesbury is thrilled to announce its second gig of its 2019 50th Anniversary Celebration Year.
STEVE HACKETT CONFIRMED FOR FRIARS AYLESBURY 2 NOV 2019 - TICKETS ON SALE TODAY, FRIDAY 5 OCTOBER 10.00am
Friars Aylesbury is over the moon to confirm that Steve Hackett will be playing as part of Friars Aylesbury's 50th Year celebrations, on 2 November 2019. Tickets will go on sale at 10.00am TODAY, Friday 5th October from the Waterside Box Office in person, Online www.atgtickets.com or by telephone 0844 8717 607.
We apologise that we didn't announce this date on Tuesday of this week when the tour was officially announced. This was because our dear friends at Kilimanjaro had actually put the date in to the Waterside. Bearing in mind the Friars history with Steve, they have now kindly agreed to pass the date on to us completely, for which we are extremely grateful. We were talking to Steve at the Prog Awards two weeks ago and he was saying how much he wanted to play Friars again.
For the first time ever, Steve will perform the seminal Genesis album 'Selling England By The Pound' in its entirety. Released in 1973, the album went to No.3 in the UK charts and has been described as 'the definitive Genesis album'. It includes such favourites as 'Dancing With The Moonlight', 'Firth Of Fifth', 'Cinema Show' and, of course, 'I Know What I Like (In Your Wardrobe)'. Other favourite classic Genesis tracks will also feature in the show.
2019 also marks the 40th anniversary of one of Steve's most popular solo albums Spectral Mornings and Steve will rightly celebrate this milestone by performing some of the masterpieces from this album.
Fans will also be treated to highlights from Steve's new album, to be released in 2019.
Joining Steve on this tour are Roger King (keyboards), Gary O'Toole (drums/percussion), Rob Townsend (saxes/flute), Jonas Reingold (bass/twelve string) and Nad Sylvan on vocals.
ALSO!!
Tuesday 30 April 2019
Remaining tickets on sale now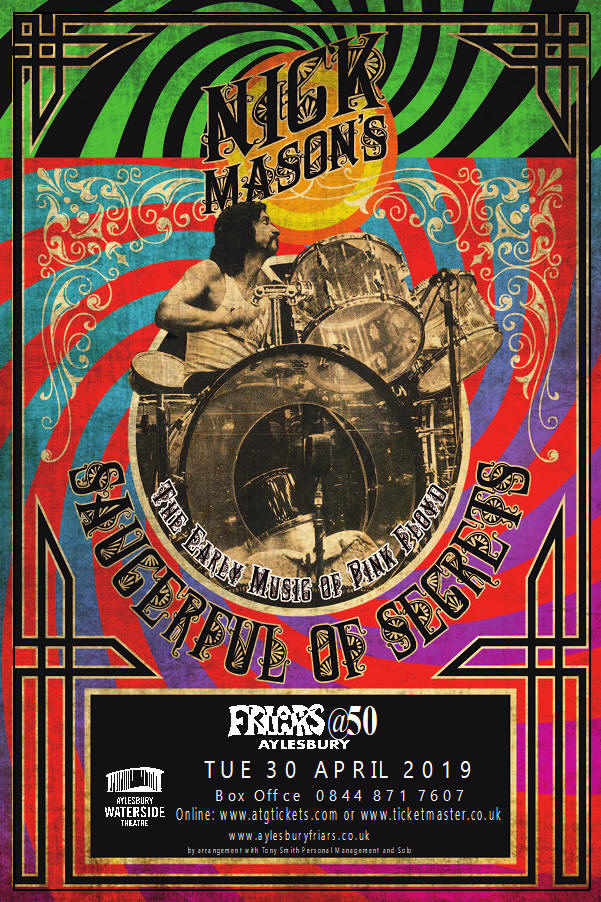 Tickets for the Friars Aylesbury date will be available from the Waterside Box Office and simultaneously on line from www.atgtickets.com or from Ticketmaster at www.ticketmaster.co,uk Tickets will be limited to a maximum of 4 per person.
Circle seats only available from www.atgtickets.com. Minimum age 16 for standing tickets. No age restriction for circle seats.
Friars has presented Nick Mason only once before when it presented Pink Floyd on 9 November 1969. Now, almost 50 years later Friars will present Nick Mason again mostly playing material from the first two classic Pink Floyd albums 'The Piper at the Gates of Dawn' and 'A Saucerful of Secrets'.
Having played four intimate and acclaimed live shows at London's Dingwalls and Half Moon Putney in May, Nick Mason's Saucerful Of Secrets toured their unique live set of early Pink Floyd across Europe, including six shows in the UK. The tickets sold out almost immediately so the five new shows have been announced including the Friars date.
Nick Mason kindly allowed Friars to exhibit his 1969 'Waves' drum kit in the 2014 Friars Exhibition which took place at the Buckinghamshire County Museum.
Nick Mason's Saucerful Of Secrets are Nick Mason, Gary Kemp (Spandau Ballet), Guy Pratt (Pink Floyd), Lee Harris and Dom Beken.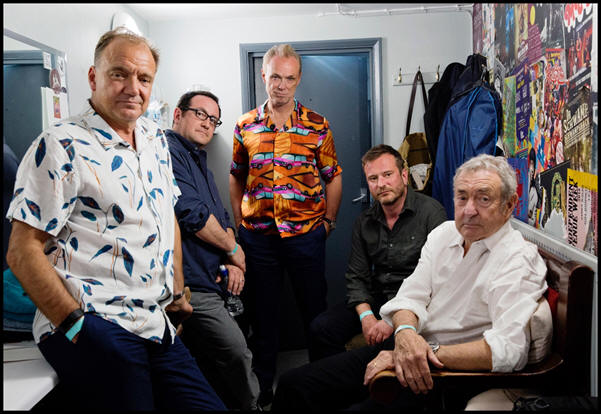 This is an opportunity to experience Pink Floyd's celebrated and significant early body of work played live including songs from albums 'The Piper At The Gates of Dawn' and 'A Saucerful Of Secrets'.
Very few bands are as culturally important as Pink Floyd. They are one of the best selling music artists of all time and Nick Mason is a co-founder and the only constant member of the band performing on all of their albums as well as all of their live shows. This September's tour is Nick Mason's first live music tour since Pink Floyd's Division Bell Tour in 1994, and the show at Dingwalls (20 May 2018) was his first live performance since Pink Floyd played at the 2005 Live 8 concert in London.
HEROES....JUST FOR ONE DAY
The statue was unveiled on Sunday March 25th to a large crowd, a large audience watching live online and covered by local and national media. This was followed by an amazing gig featuring local heroes Marillion, Howard Jones, John Otway and the Dung Beatles.
To see the statue live, there is a dedicated webfeed here
Full gallery here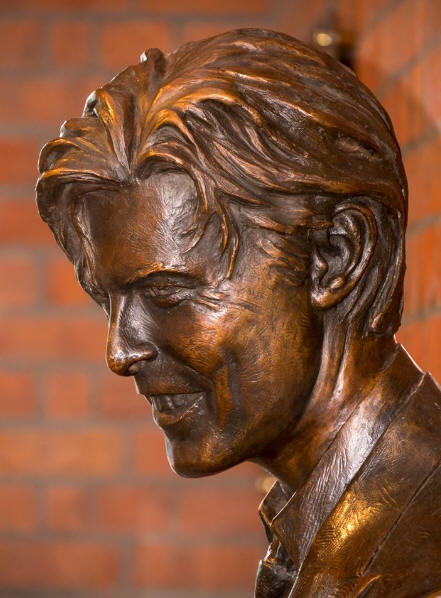 Full gallery from Erasure gig here
The Thin White Book now available to purchase
At last it's here!
The Thin White Book - A History of David Bowie and Friars Aylesbury is now available here from the Friars Aylesbury online shop - link above in menu or click this link. goo.gl/D6LbGf
If you are in the Aylesbury area you can also purchase the book from Rocky & Kook or Aylesbury Music, both in Temple Street, Aylesbury or
Deco Audio/Vicious Squirrel in Kempson Close, Aylesbury
(Avoids P&P charges).