18th June 2010
NB - All lines are now closed, your vote won't count and you may still be charged :O)
Cottesloe School Art Project - your vote counts!
As you know, we have lent our support to a project by Year 10 GCSE art students at Cottesloe School in Wing (led by head of Art, Clare Bye) to create an art mural/installation based heavily on iconic images of Friars Aylesbury.
This mural will be displayed in Friars Square shopping centre this summer and you can have a big influence on what is displayed. Some of you will have had a sneak preview if you saw it at the Paul Weller gig a couple of weeks back. You will see, aside from poster and flyer imagery, some of your all time heroes in these murals, so please do support this if you can.
There is a shortlist of four pieces of art as below and you are invited to vote for your favourite using the special email addresses below next to the appropriate piece of art. The most popular will be displayed. We will follow the progress of this.
Please take the time to have a look at this and have an influence on how this will turn out and to support these talented kids.
DESIGN ONE - to vote for this, please mail design1@cottesloe.bucks.sch.uk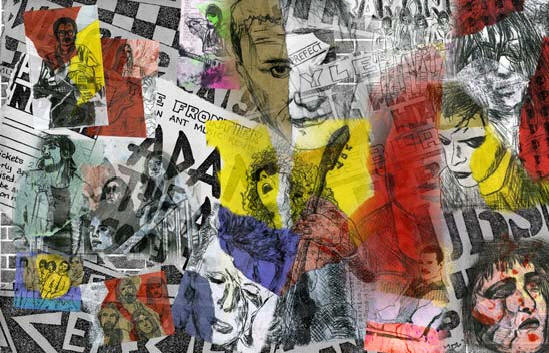 DESIGN TWO - to vote for this, please mail design2@cottesloe.bucks.sch.uk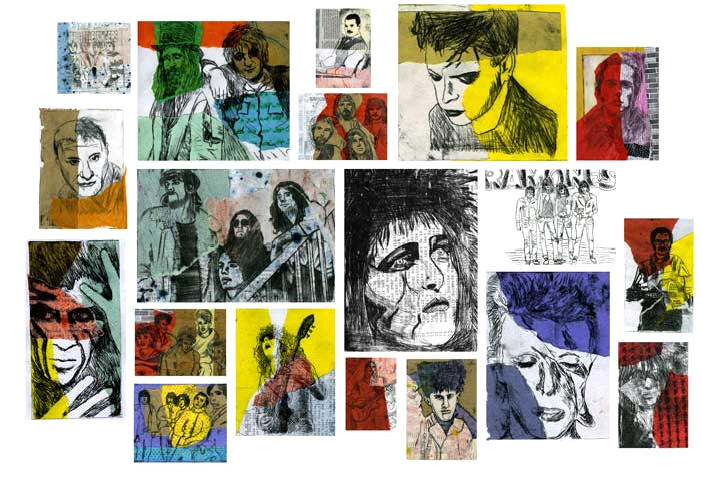 DESIGN THREE - to vote for this, please mail design3@cottesloe.bucks.sch.uk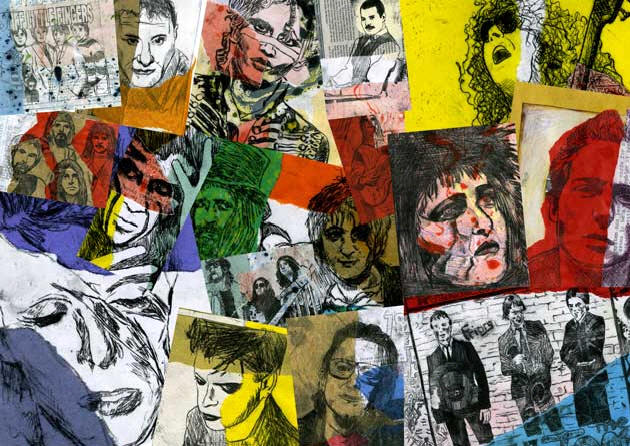 DESIGN FOUR - to vote for this, please mail design4@cottesloe.bucks.sch.uk