Ian Hunter
I was a big mate of Pete Frame's, who said to come with him to the club. Pete had my dog when we left to come to the States. I always liked Stoppsy, in those days of strange promoters he was one of the good ones at that time
We always seemed to have a great time there: One of those gigs which became entrenched in your memory for some stupid reason. We did hundreds of gigs like that but, for some reason, that one would stick out. It just became this very special gig that was up the M1. There were hundreds of 'em but some that stuck out. Friars was one of 'em. Great little club
Verden 'Phally'Allen
That's where it all started off. Our first gig was at an air force base with King Crimson. Ian was dressed in a suit. It didn't sort of happen. We done the Roundhouse then Aylesbury and something just clicked. That was it. It all started in Aylesbury!
Ian Hunter, on his website, responding to this website's webmaster in 2008:
"Well, it was Pete Frame, Dave Stopps and Kris Needs territory wasn't it? I met Dave Stopps on the Ringo tour (he manages Howard Jones) and Kris and Pete came to a recent gig in Milton Keynes (Spring 2008 - we were there too!). (Friars) itself was great but like I say I remember the people - 'Zig Zag' and all that"
Ian Hunter, quoted in the Aylesbury Roxette (talking to Radio 1), summer 1976
"Aylesbury is like a little San Francisco. It's one of those places where everything seems to start...I don't know what it is, but the people there seem to sense what's going to happen. I know Mott the Hoople happened in Aylesbury long before anywhere else, and it was the same for David Bowie. Everybody seems to be friendly, and they make you feel good - and whenever I played there, I felt like an old friend being welcomed home. In fact the atmosphere of Aylesbury got to me to such an extent that I was seriously considering moving there at one time...but then I moved to America instead."
Paul Brett: I can remember playing at Friars a couple of times and vaguely with Mott the Hoople. My old band members in Sage can remember the gig but nothing that sticks out, except the audience were always good and receptive to our music. Pity no one back then kept a diary of individual events. There are lots of great live venues that have closed over the years and that's a shame
Les Payne, Friars stalwart sent this to the Friars Aylesbury website
This is the badge and mask that Hunter and Overend respectively gave to Les.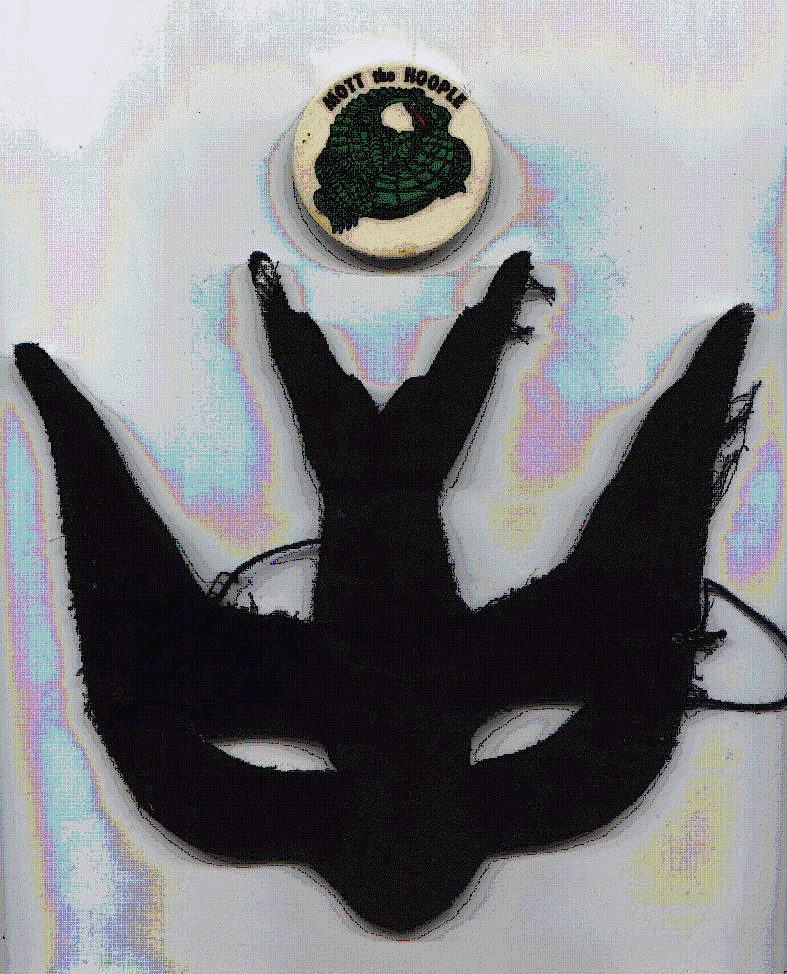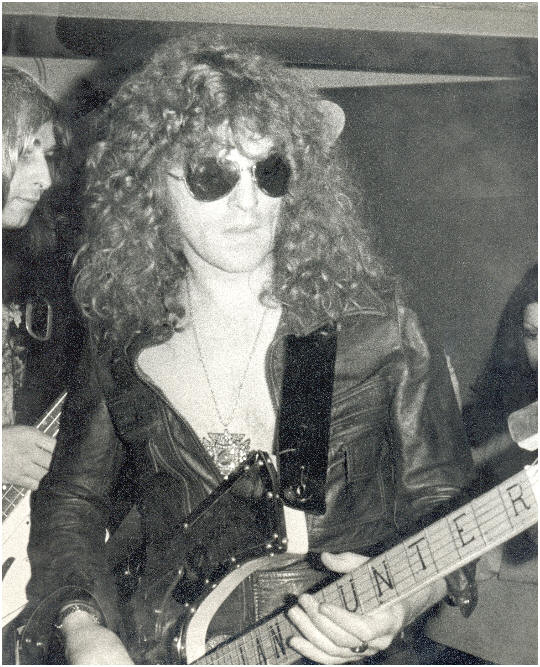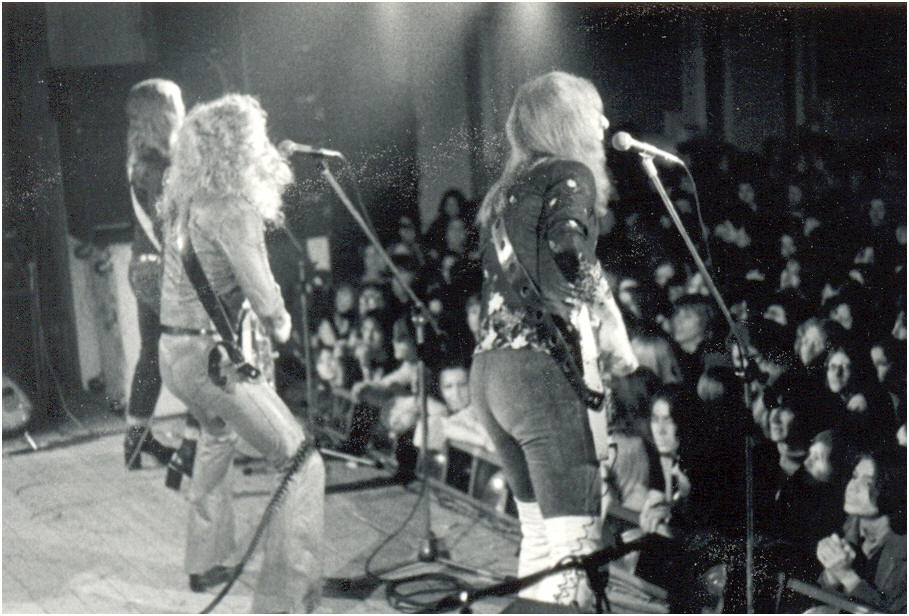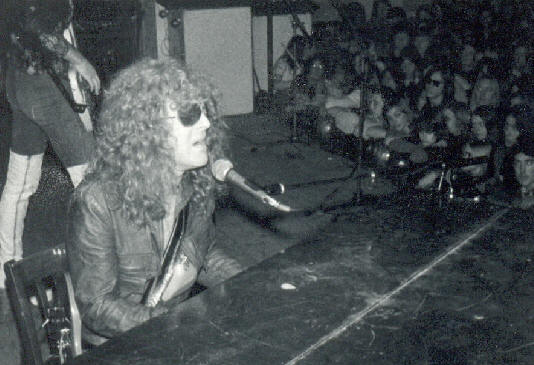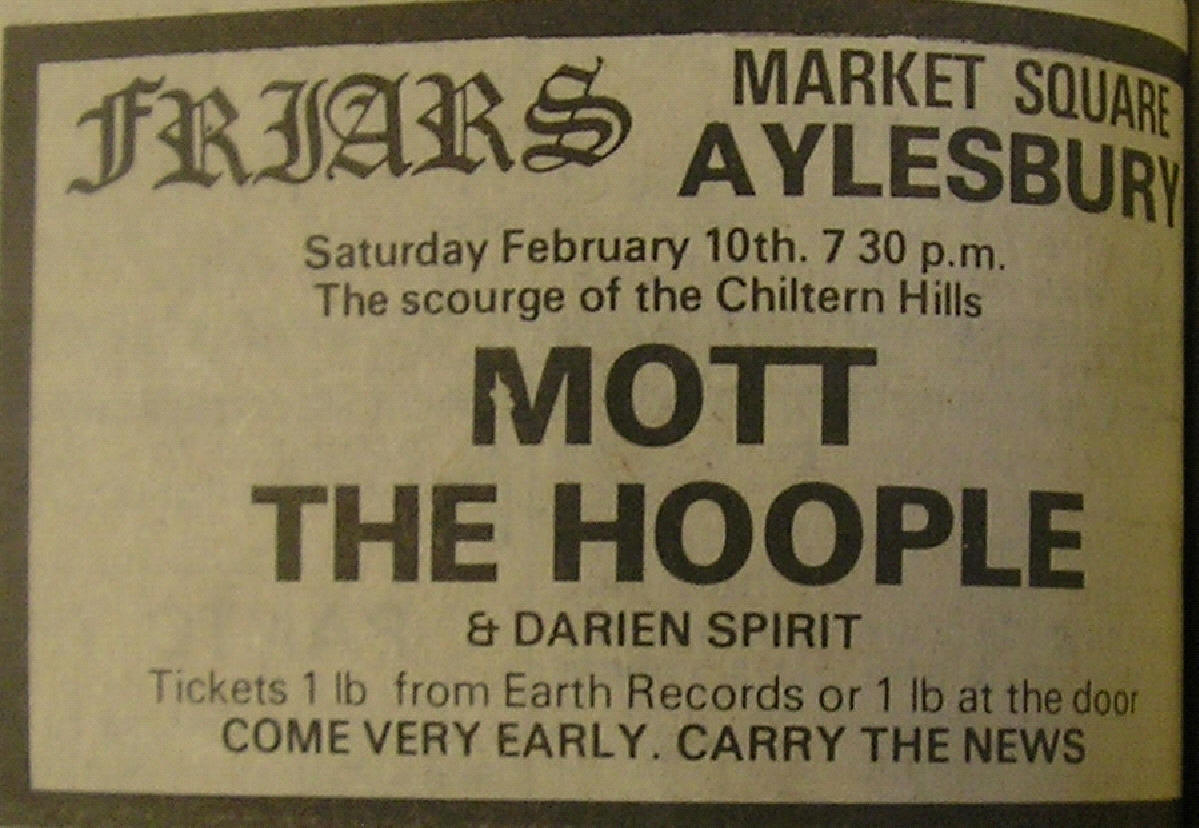 thanks neil storey for the below