related friars history (click on date)
Sailor Saturday January 18th 1975 Saturday June 28th 1975 Saturday October 11th 1975 Thursday November 4th 1976
Data (Georg Kajanus/Henry Marsh) Saturday June 12th 1982
setlist
Likely setlist:
Blame It On The Soft Spot;The Street; Letís Go To Town; The Old Nickelodeon Sound; Veracruz; Blue Desert; Jacaranda; Girls Girls Girls; Panama; Traffic Jam; A Glass Of Champagne
band line up
Sailor
Georg Kajanus (vocs/guitar/harp) Phil Pickett (nickelodeon) Henry Marsh (nickelodeon) Grant Serpell (drums)
Alfalpha
Nick Laird Clowes (guitar) Sam Harley (bass) Andy Harley (guitar/vocs)
gig poster and flyer (click to enlarge flyer)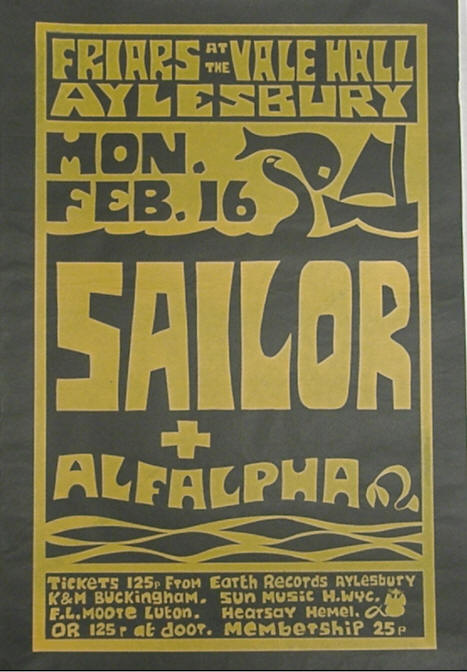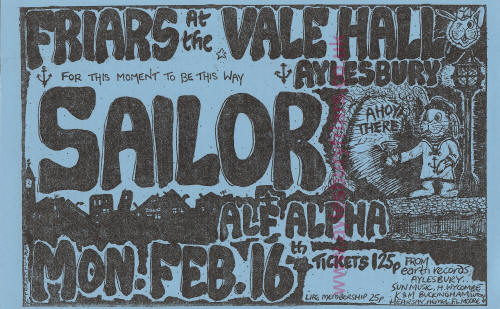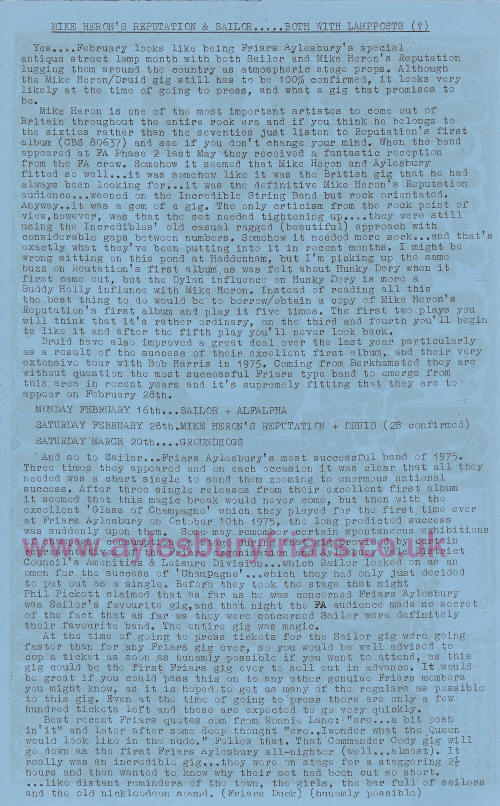 ticket
memories
phil pickett, sailor

The infamous Friars Club sticks out in my memory as a really special venue which we'd all heard about before we played there, but never could have imagined how great the audiences were or what an amazing reception we always got whenever we came to Aylesbury.It was wild and during Sailor's 1970's heyday, there was nowhere we played to more enthusiastic audiences anywhere in the UK than Friars. The ecstatic reactions at Glasgow Munich and Hamburg came close but nothing topped Aylesbury and Friars - I've still got the cup we won as "Sensation of the Year" award in pride of place in my studio
press cuttings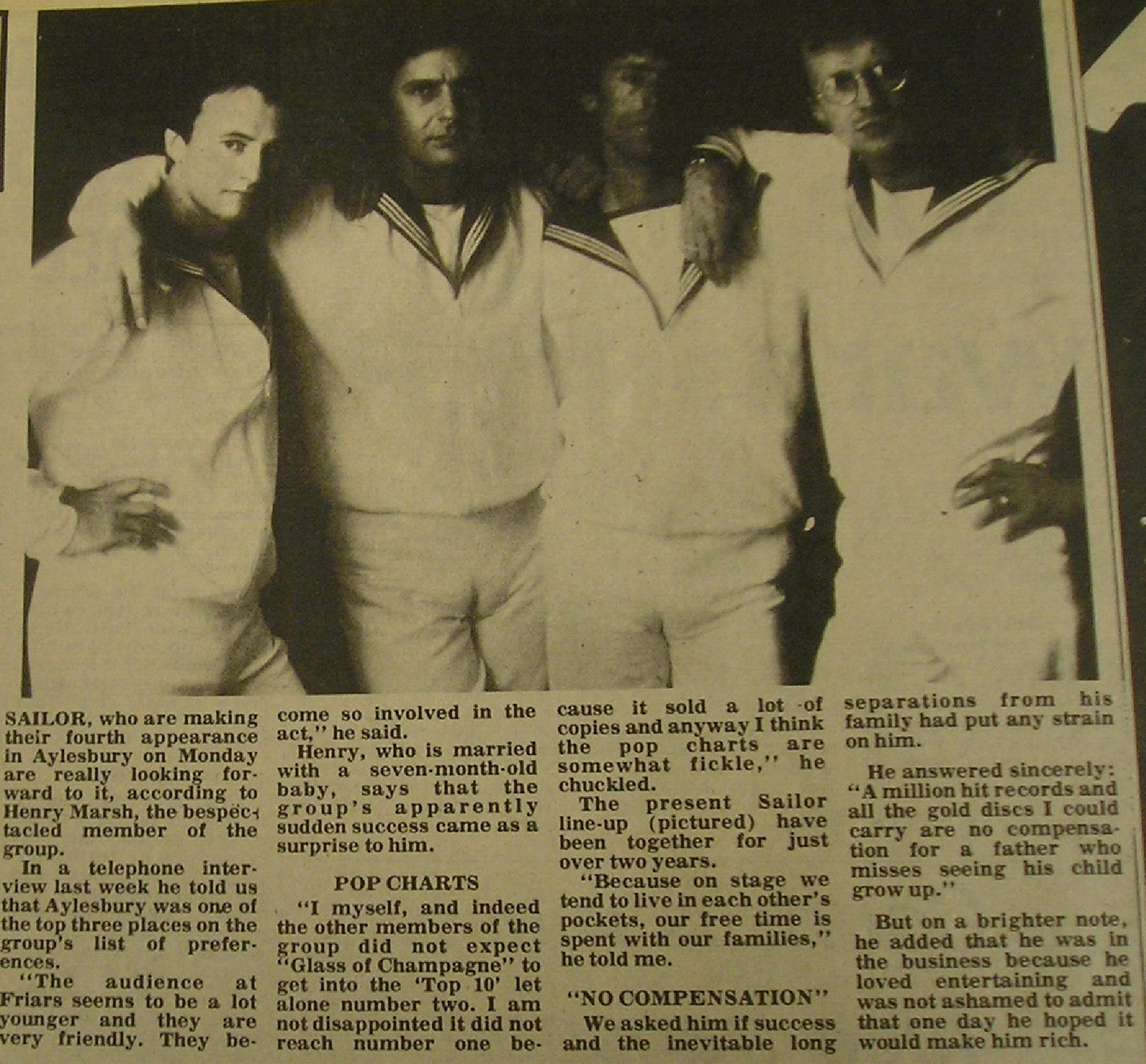 what happened next
Sailor, happily have never gone away and continue to be popular, especially in Europe. Pickett and Serpell (until recently as grant has left the band) have always been there. Henry Marsh rejoined the band in 2006. Georg Kajanus and Marsh reappeared at Friars in 1982 as part of Data. Pickett also co-wrote one of the most radio played songs ever in Karma Chameleon, a huge hit for Culture Club. Were also the very first recipients of the coveted Friars Heroes Award.
odds and trivia
official web presence
Sailor official site
Katrin Wagner's excellent approved website
sound and vision
Sailor - A Glass of Champagne
Alphalpha - Spinning Around