related friars history (click on date)
setlist
band line up
Secret Affair
Ian Page (vocs) Dave Cairns (guitar) Dennis Smith (bass) Seb Shelton (drums)
Madness
Graham 'Suggs' McPherson (vocs) Cathal 'Chas Smash' Smythe (vocs) Chris Foreman (guitar) Mike Barson (keys) Lee Thompson (sax) Mark Bedford (bass) Dan Woodgate (drums)
The Stowaways
Mick Lister (guitar) Ray Rowswell (guitar) Cliff Rowswell (drums) Adrian Bailey (bass)
`
gig poster and flyer (click to enlarge flyer)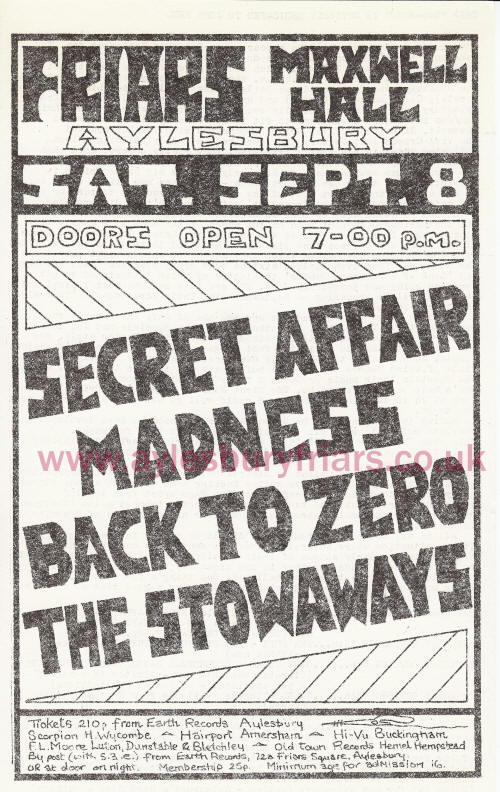 ticket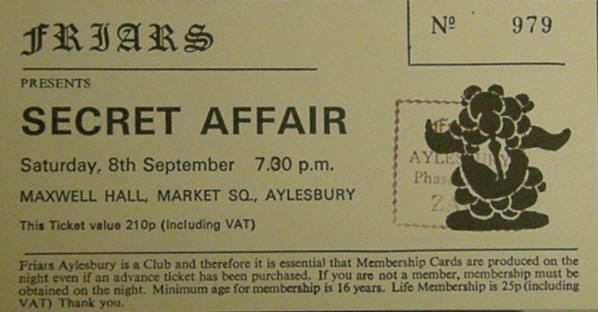 memories
press cuttings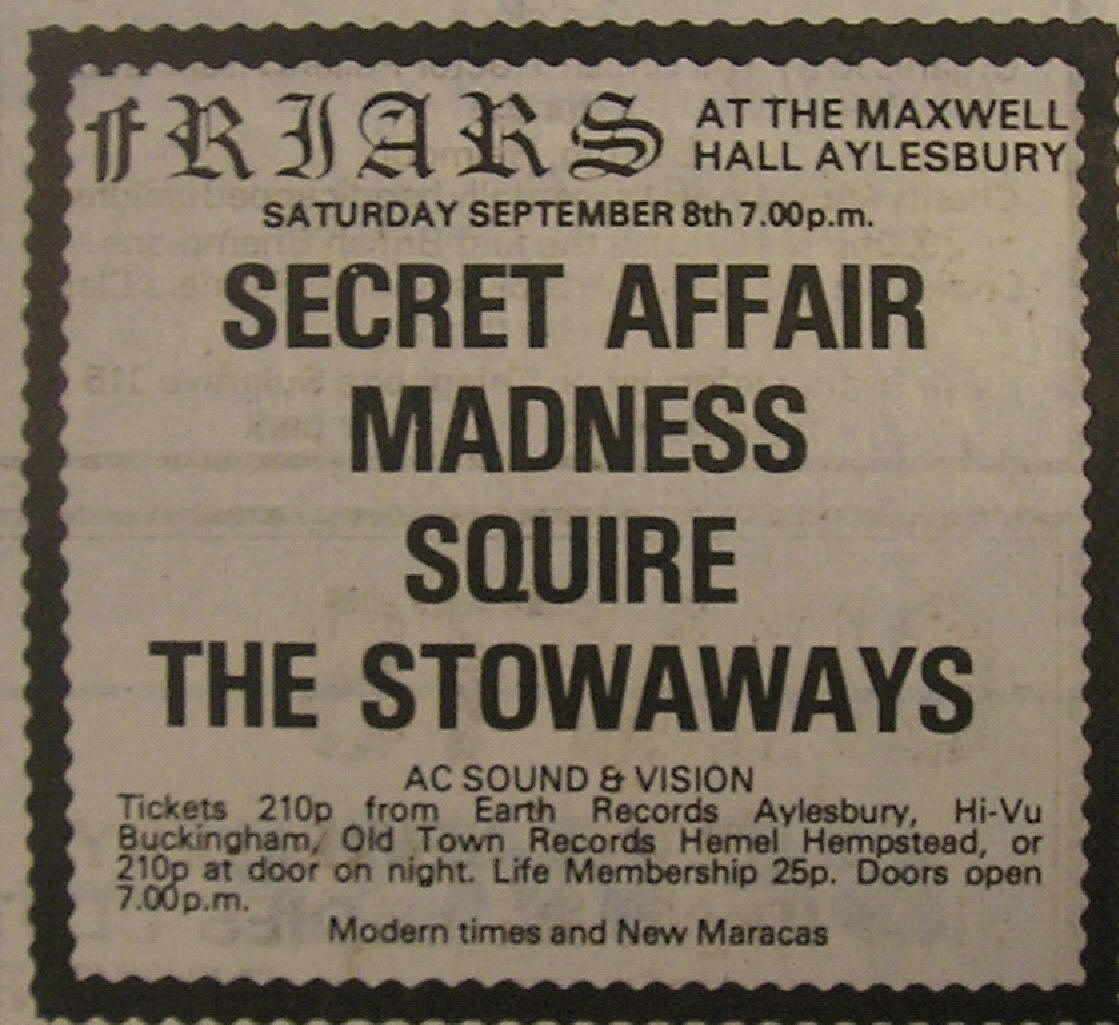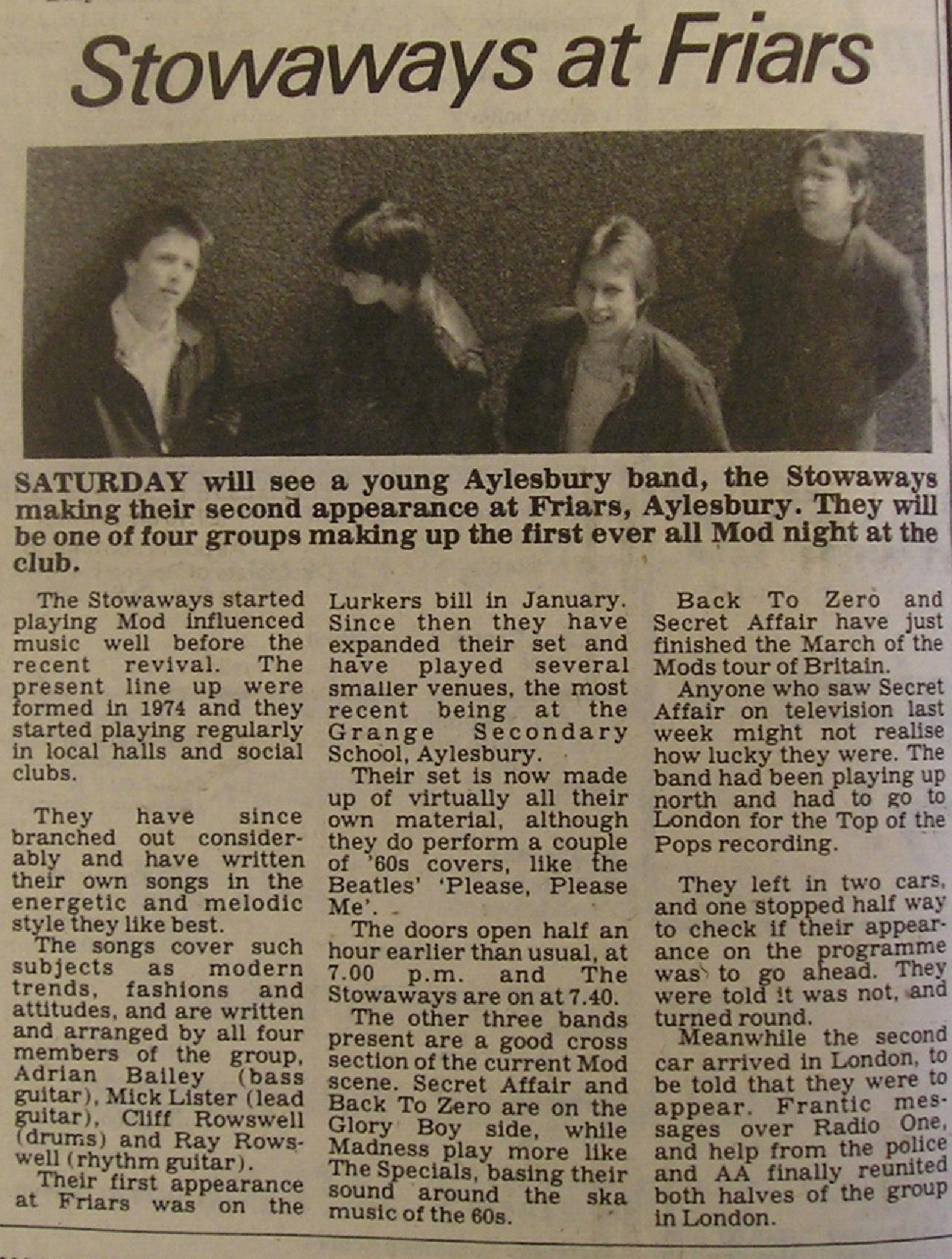 thanks to graham britten for the nme cuttings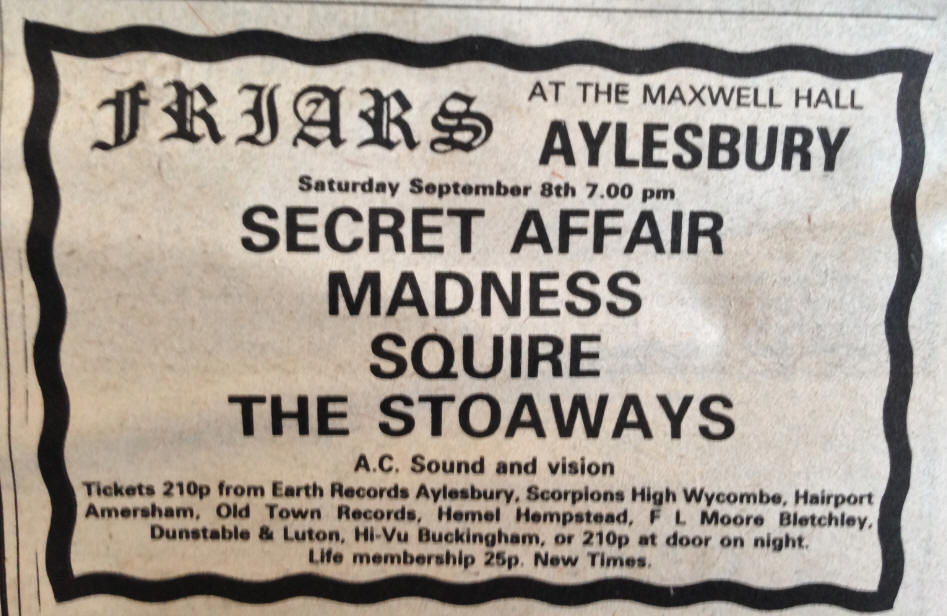 what happened next
Secret Affair had had their day within a couple of years effectively and called it a day in 1982. Shelton went off to join Dexy's Midnight Runners in their scruffy peasant period. The band have attempted reunions from 2008 and play UK gigs still with the Page/Cairns nucleus. Page and Cairns first played Friars in 1977 in The New Hearts supporting The Jam.
As for Madness, they sold out Friars three months later !
The Stowaways played Friars many times including that Madness gig.
odds and trivia
official web presence
Secret Affair official site
Madness official site
sound and vision
Secret Affair - Time For Action
Madness - The Prince