related friars history (click on date)
Tom Robinson (guesting with SLF) Friday November 5th 1982

Stiff Little Fingers Saturday February 3rd 1979 Saturday June 2nd 1979 Friday July 25th 1980 Saturday May 2nd 1981 Saturday January 30th 1982 Friday November 5th 1982 Friday October 23rd 2009
setlist
band line up
Tom Robinson
Tom Robinson (vocs/bass) Mark Ambler (keys) Danny Kustow (guitar) Dolphin Taylor (drums)
Stiff Little Fingers
Jake Burns (vocs/guitar) Ali McMordie (bass) Henry Cluney (guitar) Jim Reilly (drums)
`
gig poster and flyer (click to enlarge flyer)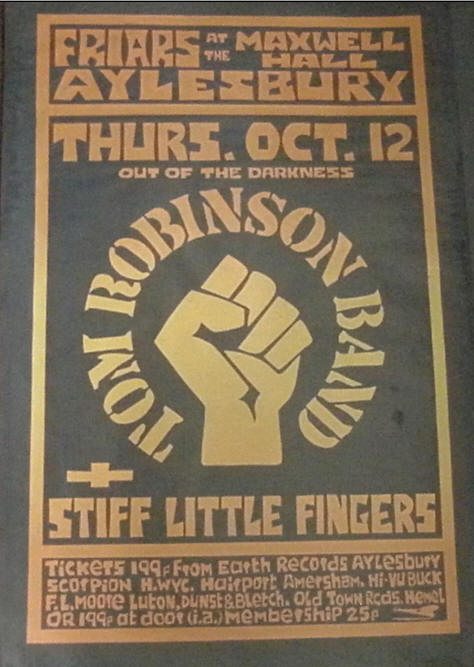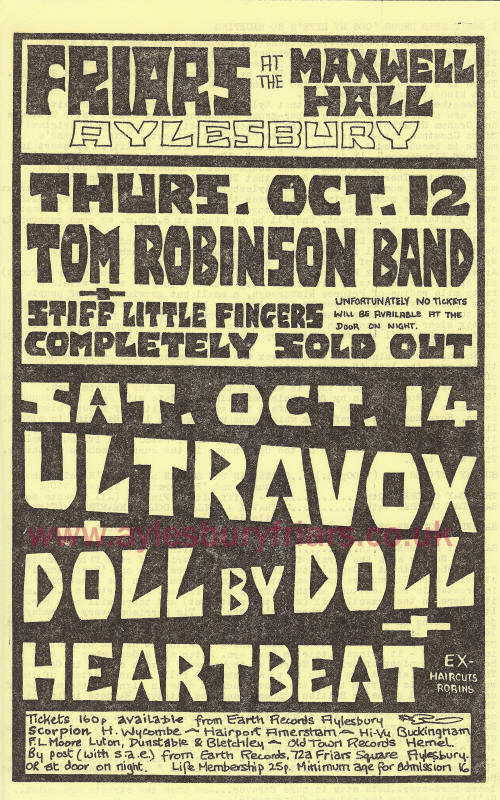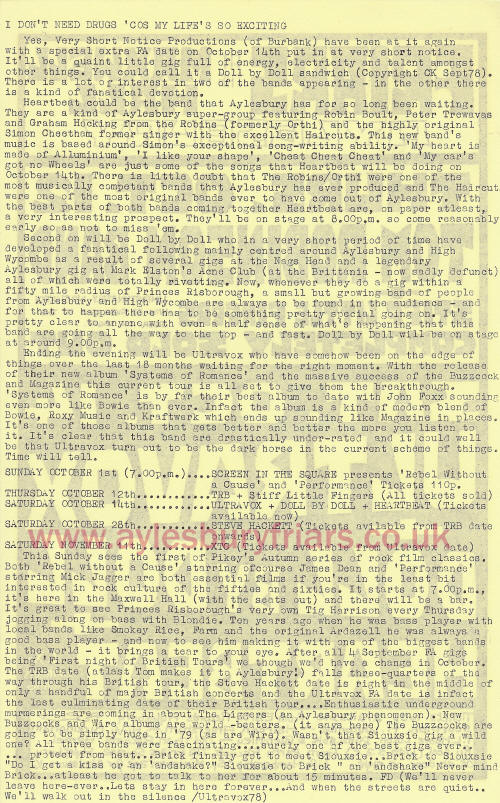 ticket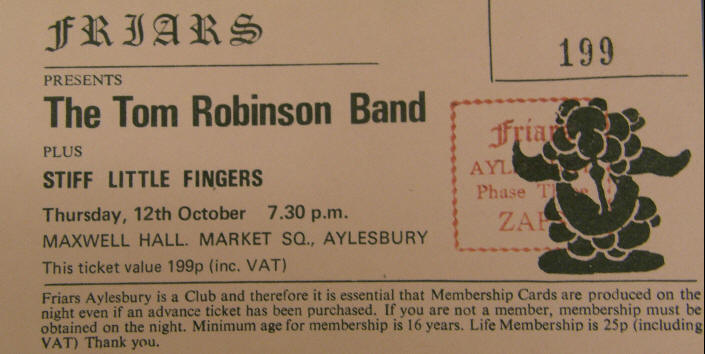 memories
Tom Robinson:
"(Friars) was a great audience"
Photo courtesy of Gary Leeson
`
press cuttings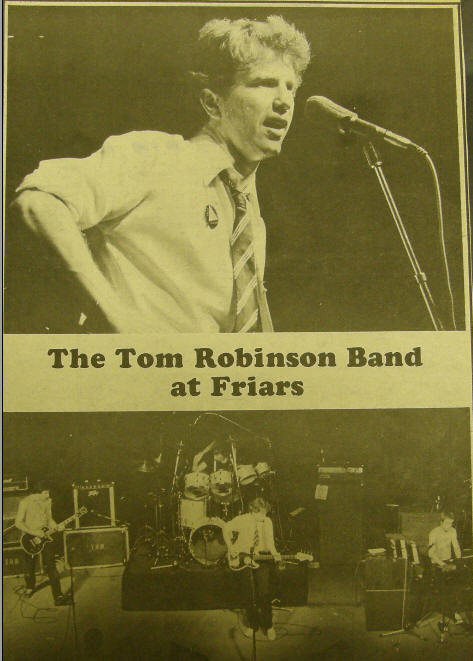 what happened next
After a lot of internal ructions, TRB split and Dolphin Taylor eventually became SLF's drummer! Tom carved out a successful solo career and also as a broadcaster now presenting a regular show on BBC 6 Music.
SLF won the best support band award in that year's Friars poll. Within a year SLF achieved the first Top 20 placing for an independent album and went huge. They did disband for a while but now Burns and McMordie lead a great SLF who tour the UK twice a year to demanding crowds. They came back to Friars in 2009 after a 27 year break.....and sold it out....yet again!
odds and trivia
official web presence
Tom Robinson official site
Stiff Little Fingers official site
sound and vision
Tom Robinson Band - Power In The Darkness
SLF - Suspect Device